I know you guys have been waiting for pictures forever....I have just been a little bit busy :) So I decided that I would do everything I could to get the blog updated by her official due date, and today is the day she was technically due. I guess she thought it would be better to surprise us a little early as she has already been here almost two weeks!
Hannah was born on April 6, 2012 at 5:26 am weighing in at 5lbs, 9oz. She was a little smaller than we expected, but this made for a much easier delivery for me :) She is healthy, and doing well now 12 days old. She seems to have her own time schedule as she came on the day John was supposed to take his board exam - the one day we had been praying she would choose not to come. Even though it was a crazily, insane day, it all worked out and John just took his board exam yesterday - now he can breathe a sigh of relief!
Since I did not have time to take pictures of the nursery before she arrived I have been trying to tidy it up a bit to get some pictures. I really did not expect her to make her arrival so soon - but we are sure glad to have her here with us! I will include a few pics of the nursery with all of it's handmade little goodies from Mommy. I had so much fun decorating for her! I figure this is my chance to enjoy her room all pretty and nice since I am sure when she gets older she will have her own opinion about how it should look :)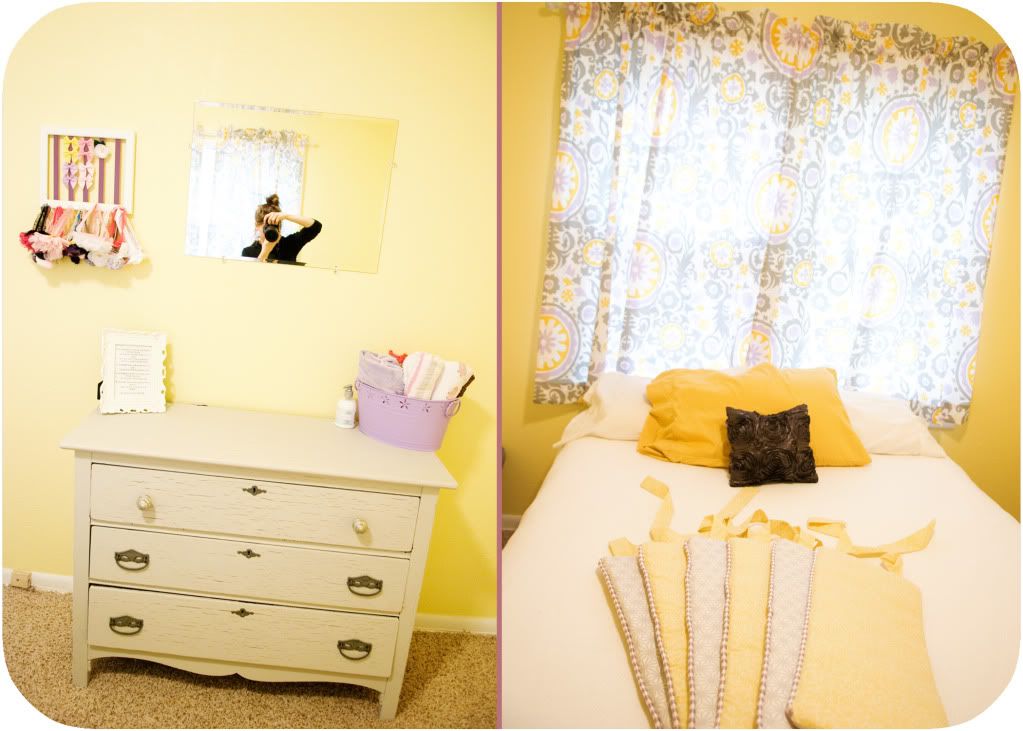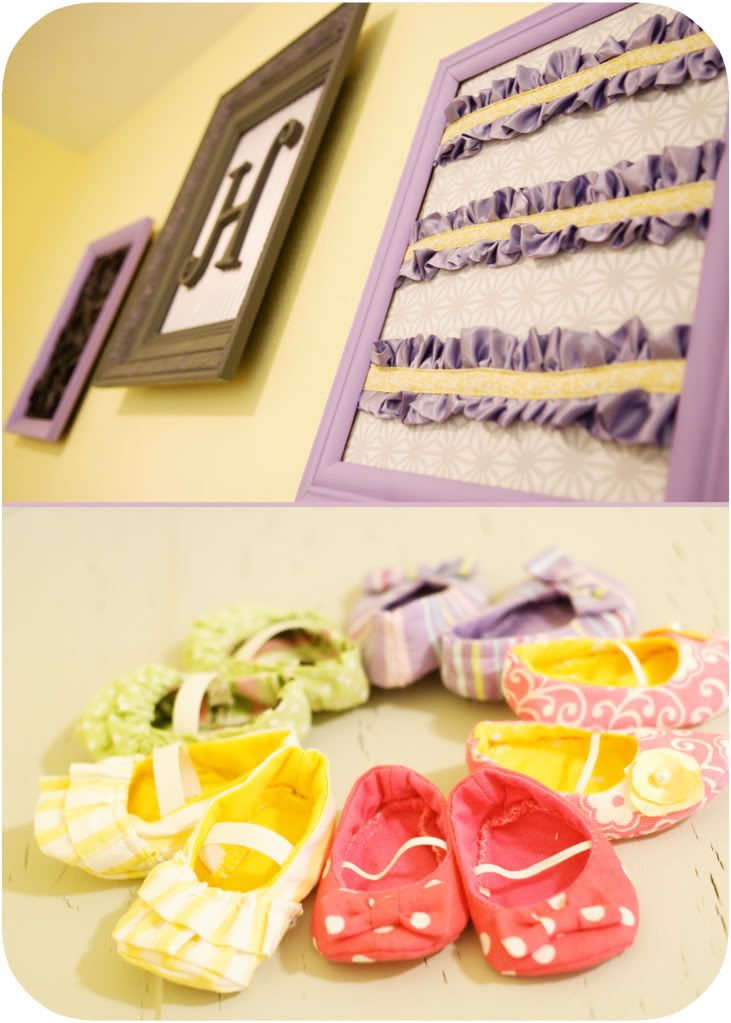 I must say she has an excess of newborn photos and headbands - and okay maybe shoes as well. There is just so much more you can do with little girls. I have yet to paint her little toes and fingers - but trust me I will get to that :) I was even gifted some special finger nail polish just for little toes! So excited!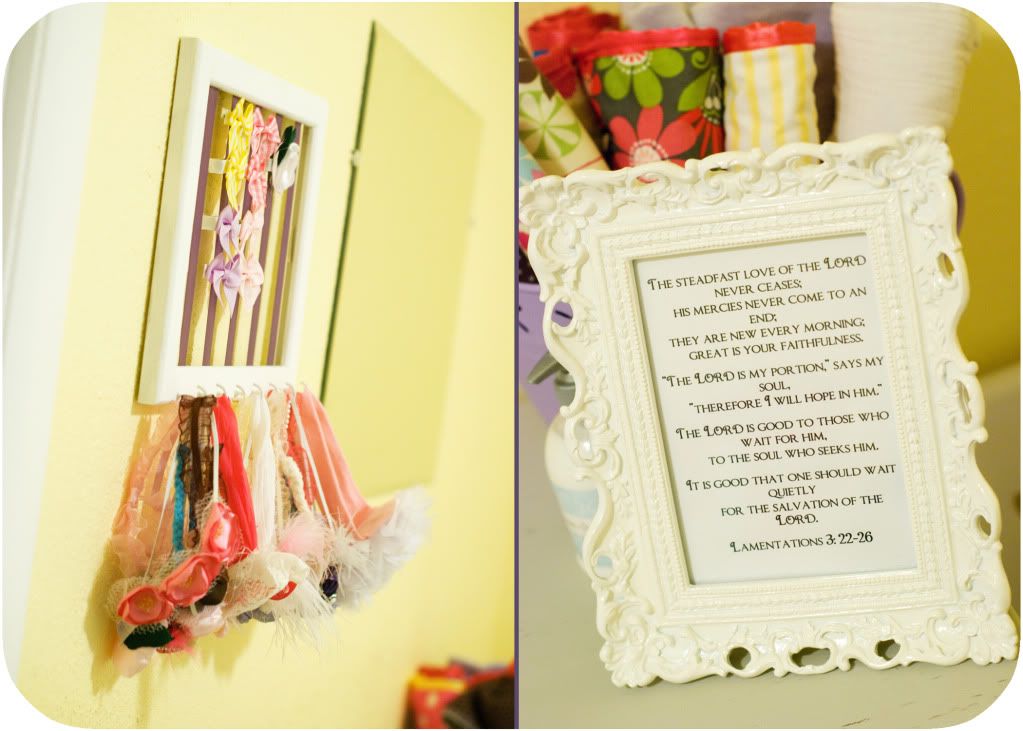 This transition from one child to two has been easier than I thought it would be. Yes, there are times (okay lots of times) when both of my kids are screaming at the same time. Caleb is a bit of a sympathy crier and that is just something we have to get used to. I think it might be a good thing - maybe he just has an extra dose of compassion? I do miss just hanging out with my little buddy though. We are so excited to have Hannah here - and Caleb LOVES her - but sometimes I miss being able to take time to just spend with him. It has been so precious to watch Caleb and Hannah together though. He loves trying to wake her up in the morning - walking around the house yelling, "Hannah! Hannah!". He is also super fascinated with all of her tiny features - particularly the eyes (we are working on no eye poking). He also enjoys tickling her feet. I must say my favorite this is when he says, "Bless you", after she sneezes - too cute!
John is watching the kids while I do this so I better go rescue him :) If every pregnancy/delivery -minus the gallbladder scare- is as easy as this one - sign me up for more! Children are such a blessing and if God chooses to bless us with a few more we wouldn't really mind :)
P.S. I am sure there will be a few more photos to follow since I am not completely done with all of her newborn photos :)